Toxic Chemical PFOS – Recently in the News
What to know about the Chemical PFOS
A toxic chemical [Perfluorooctane Sulfonate (PFOS)] found in a common household product, ScotchgardTM, has recently been in the news.  Why?  Because EPA has lowered the threshold level for PFOS in drinking water.  EPA announced the release of lifetime health advisories (HAs) and health effects support documents for Perfluorooctanoic Acid (PFOA) and Perfluorooctane Sulfonate (PFOS), a key ingredient in Scotchgard and other similar products.  EPA developed the HAs to assist federal, state, tribal and local officials, and managers of drinking water systems in protecting public health when these chemicals are present in drinking water.  Locally, Wright-Patterson AFB at the direction of EPA took two (2) drinking water wells off-line due to the detection of PFOS above the new recommended levels.
Health Effects of PFOS
In animal studies this chemical can cause cancer.  It can also cause delays in physical development and can cause stunted growth, endocrine disruption, and neonatal mortality.  This chemical was detected in the blood serum in up to 99% of the U.S. general population between 1999 and 2012.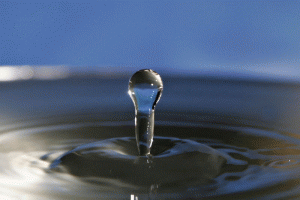 PFOS levels in pregnant women have been associated with preeclampsia.  Increased levels have been associated with altered thyroid hormone levels in adults and an increased risk of elevated cholesterol.  Levels of PFOS in U.S. children aged 12-15 were associated with an increased risk of attention deficit hyperactivity disorder (ADHD).
PFOS, Firefighting Foam and other Products
PFOS has been used in firefighting foam at concentrations above newly established threshold levels.  PFOS compounds can also be found in some impregnation agents for textiles, paper, and leather, in wax, polishes, paints, varnishes and cleaning products for general use, in metal surfaces, and carpets.
Although 3M voluntarily stopped producing their line of PFOS-related products in 2002, PFOS-related products are still produced in China.  Exposure to PFOS in the U.S. remains possible due to its legacy uses, existing and legacy uses on imported goods, degradation of precursors, and extremely high persistence in the environment and the human body.   PFOS is recognized as a persistent organic pollutant (POP).  
The Threat PFOS Poses as a Toxic Chemical
While 3M issued a press release in 2000 disclaiming any health threats, asserting that over 700 studies established the chemical's safety, a review of 3M's documents by EPA revealed disturbing information that had been accumulating for years.  EPA summarizes its assessment of the documents by observing:  "PFOS accumulates to a high degree in humans and animals.  It has an estimated half-life of 4 years in humans.  It appears to combine persistence, bioaccumulation and toxicity to an extraordinary degree."
The link to the Federal Register document issued May 25, 2016 that lowered the threshold level for PFOS from 400 ppt (parts per trillion) to 70 ppt and prompted OEPA to close the two (2) wells at WPAFB is:  https://www.gpo.gov/fdsys/pkg/FR-2016-05-25/pdf/2016-12361.pdf 
Turn-Key Environmental Consultants provides and array of Water Quality Services and Assessment.