Industrial Compliance and Permitting
Our Dayton, Ohio team of scientists will guide you through all environmental regulations
Turn-Key Environmental Consultants conducts Environmental Industrial Compliance Audits, prepares appropriate permit applications, and completes appropriate environmental reports assisting businesses meet regulatory requirements in complying with Environmental Protection Agency (EPA) and Occupational Safety and Health Administration (OSHA) regulations.  
Turn-Key recognizes that navigating through the myriad of local, state, and federal regulations can be time consuming and challenging.  Turn-Key Environmental is familiar with current regulations and continues to monitor new regulatory changes.  TKEC's team of experienced scientists provides comprehensive environmental and safety regulatory guidance to clients.  TKEC's knowledgeable staff has the expertise to assist industry with a variety of Environmental Industrial Compliance and permitting requirements from various government agencies.  
Industrial Environmental Compliance Activities
Industrial facilities should perform two types of industrial environmental compliance activities:
Those that are mandated by regulations and are strictly a cost to the client's operations.
Those that reduce a facility's waste or streamline their processes into a more efficient and competitive operation. 
Turn-Key's professional staff recognized these challenges and make every effort to reduce the cost of mandated industrial environmental compliance activities while seeking ways to improve the client's bottom line through compliance audits, waste minimization, automation of routine compliance functions and other site-specific methods.  Turn-Key is a compliance partner for our clients whether it is providing on-going support, a one-time project, or help when the client needs it most.  For the fraction of the cost of a full time employee, Turn-Key can be your go-to-solution for environmental and safety compliance challenges.
TKEC's industrial environmental compliance services include government agency negotiations, on-site inspections, compliance audits, training, reporting, as well as general regulatory management and permitting.  
For example, TKEC provides assistance in obtaining required permits, such as hazardous waste storage, disposal, transportation,  as well as hazardous waste sampling and analysis.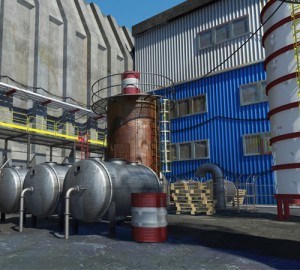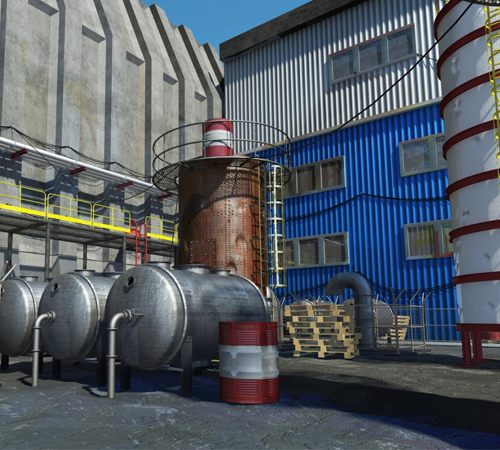 Assistance with Toxic Release Inventory Reporting (Form R's)
SARA Title III, Chemical Inventory Reporting
Storm Water Discharge Permitting, Sampling, Reporting
Hazardous Communication Program Development
Industrial Audits
Hazardous Waste Sampling & Analysis
Hazardous Waste Permitting & Disposal
Assistance with Safety Programs
Learn how facilities near you are complying with environmental laws.
We're scheduling appointments in the greater Dayton, Ohio area today!
Contact us to schedule your Industrial Compliance Audit in Dayton, Ohio
How do I know if I need an Ohio environmental permit?
Although Ohio has documentation and literature on required environmental permits, there are many particulars and specific requirements depending on many variables, including your type of business, your location, and many more. Due to these complexities, it is best to work with a firm that specializes in Ohio environmental permitting. That way business owners don't have to try to be experts in an unfamiliar subject matter.
Other Environmental Consulting Services: