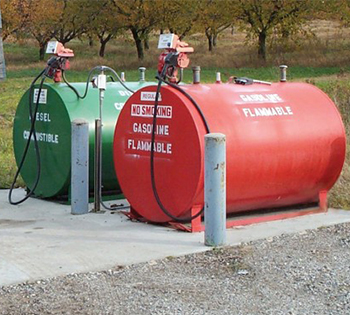 TKEC professional services for storage tank remediation include:
Soil Vapor Testing
Groundwater Monitoring
Remedial Investigation – Feasibility Studies
AGST Secondary Containment
Remediation Cleanup of soil/groundwater
Corrective Action Plans
Underground Storage Tanks
Leaks from underground storage tanks  may require remediation of affected soils and groundwater. Our approach is to assess the problem, find a practical solution, and then fix the problem. TKEC can oversee the removal of storage tanks and conduct all necessary actions to assist owners in obtaining proper closure.
TKEC professionals conduct:
soil and groundwater testing 
feasibility studies
development & execution of corrective action and remedial action plans
groundwater monitoring
Above Ground Storage Tanks
TKEC helps determine your company's priorities for bringing above ground storage tanks into compliance. We offer comprehensive storage tank services including:
Storage tank assessment and management planning
Remediation of problem storage tanks
Corrective action plans
Compliance with local and federal standards and codes