Surviving an Ohio EPA Inspection – Part 1
The General EPA Inspection Process
by: Amy Wyatt 
When companies or businesses hear the phrase "EPA Inspection", many tend to panic.  It can be intimidating to have an inspector come in and pour through your files and scrutinize your processes or record keeping.  However, by being prepared, keeping up with requirements and record keeping throughout the year, the inspection itself is generally painless.  The inspectors aren't your enemy.  They are simply doing their job to ensure rules are being followed and the environment is being protected and they expect the same of the regulated community. 
There are three main types of inspections. 
Annual inspections (for large permitted facilities, commercial waste treatment facilities, and large quantity generators of hazardous waste)
Complaint investigations
Special inspection initiatives (dry cleaners, salvage yards, storm water controls at construction sites)
Many inspections are scheduled in advance but some can be un-a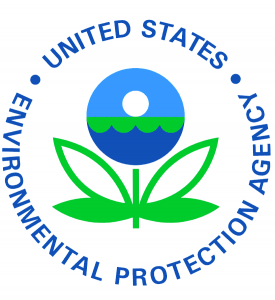 nnounced (especially complaint driven inspections). 
Ohio EPA has its own inspectors for:
Surface Water (direct discharge and storm water)
Drinking and Ground Water
Waste (hazardous, solid, infectious)
Air Pollution Control
Environmental Response and Revitalization
It's helpful to know that a business may be inspected by different inspectors from different divisions of EPA during one calendar year. 
 The inspection process, regardless of which division is doing the inspection, follows the same general outline.  It begins with an opening meeting; followed by a facility walk-through, and records review, and then proceeds to a closing meeting.  After the inspection a letter, from EPA, with its findings is mailed to you.  (ie. you exceeded your emissions limits, your record keeping was not available, proper monitoring was not performed, etc.  Fines may or may not be associated with the violations.)  What you can expect after the inspection will be addressed in a later blog (ie. the notice of violation or compliance letter). 
 How can you insure a seamless inspection? 
If it is a planned inspection, whenever possible, get your records to the inspector ahead of time so he or she can review them prior to the inspection. This saves hours going through them at your facility.
Keep appropriate, accurate records throughout the year.
Keep on top of monitoring requirements and ensure they are being done correctly.
Have proof to support that you are doing what you say you are doing (printed records, electronic files, monitoring reports).
HAVE A PLAN
Know who will talk to the inspector
Have a camera that works to document findings
Know how to describe your operations, wastes, discharges, etc, to the inspector
Know where your environmental compliance records are kept
Know why the inspection is being done
Get the inspectors business card
Perhaps most importantly, answer the inspector's questions but don't be confrontational! Don't guess or make things up.  If you don't have an answer, say so. 
For help with permitting, and general Industrial Compliance in Ohio, Turn-Key is here to help.