Navigating Routine EPA Audits by the Division of Air Pollution Control
EPA Audits Can Always be a Success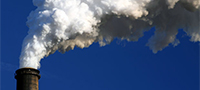 Many companies are subject to routine EPA audits from the Regional Air Pollution Control Agency (RAPCA) or the Ohio EPA Division of Air Pollution Control (DAPC).  Navigating these routine audits successfully is easy if you have prepared. 
Generally, you will get a letter in the mail or a call stating that the agent would like to set up a visit to your facility.  This does not mean that you are doing anything wrong, they are just checking that you are following the rules of your permit and doing what you are required to do.  The agent is usually easy to work with in setting up a time to meet that is agreeable to both parties. 
Once on site, the inspector will tour your facility, look at all your emissions sources, ask for records and go through files and calculations with you.  Often, they will let you know ahead of time which records they would like to see so that you can prepare accordingly.  The more diligent you are in your recordkeeping practices, the easier it will be on the day of the audit.  Do yourself a favor and be familiar with your permit requirements and what you will need to show the inspector. 
Following the on-site visit, the inspector may ask for additional records or information to be sent for further review.  Once the evaluation is complete, the inspector will issue a report and notice of violation (if applicable).  If you do have violations, be sure to respond to them as quickly as possible and correct any discrepancies.  Daily fines could incur associated with the violations. 
Remember, one of the best things you can do to prepare is to read your permit carefully and know the requirements.  If you need to have written records (i.e. inspection, maintenance, daily operation, hourly meter readings, measurements, etc.) make sure those are being done and know where they are kept. Don't get caught off guard on the day of the inspection because you didn't familiarize yourself with the requirements set forth in your permit.  
Turn-Key Environmental can help.  Call us at 937-335-8807.