Industrial Compliance and Reporting
Project Objective:  Assist the client with its industrial compliance, i.e. its environmental obligations to ensure they are in compliance with applicable rules for Environmental Protection Agency (EPA) and Regional Air Pollution Control Agency (RAPCA).  Complete the required reporting for the company. 
Client: Manufacturing client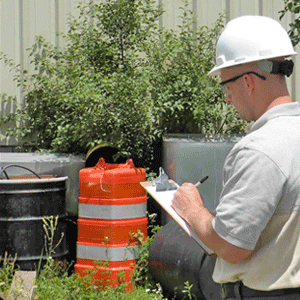 Location area: Miami Valley
Industrial Compliance Consulting Service:          
Industrial compliance and reporting is a service to assist a facility with their environmental compliance and reporting obligations.  This includes filing the proper annual reports for Hazardous Waste Disposal, Toxic Release Inventories, and State and Local Emergency Response Reporting.  Also the facility has a Title V air permit so the quarterly and annual reporting requirements for this permit must be filed with the Regional Air Pollution Control Agency (RAPCA) and also ensure that the emissions limitations are not exceeded.  The facility is considering adding new sources to their air permit, so TKEC will assist with the Permit to Install process and adding a New Source to the Title V permit.          
Primary environmental issues identified on-site:
Title V Air Permit
Hazardous Waste Disposal
Toxic Chemical Release
OSHA compliance issues
RAPCA reporting
This is an ongoing consulting contract.  TKEC is on retainer and assists as needed.  TKEC keeps up with the normal reporting requirements of the facility and completes and submits these reports for them when required. (link to industrial compliance service page)