Does Your Drinking Water Meet the Clean Water Rules?
How's Your Drinking Water?
More than 117 million Americans draw their drinking water from streams that may not have been protected by the Clean Water Act.  The Clean Water Act, enacted in 1972, granted the federal government broad powers to limit pollution in so-called "navigable" waterways like the Great Lakes and the Ohio and Mississippi rivers.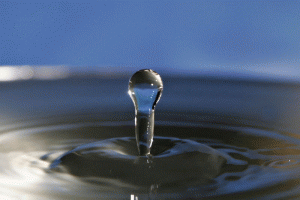 However, a pair of Supreme Court Decisions made it unclear whether the act also covered smaller bodies of water like headwaters, streams, groundwater and wetlands that feed those larger waterways.    The Court concluded the Clean Water Act protects against illegal discharges into streams and wetlands that connect to navigable waters, but did not define what qualified as a connection.
Compounding the challenge of protecting our water i.e. insuring safe drinking water and stream health has been a weak state and local regulation along with a lack of enforcement. Consequentially, before the new rule, up to 60% of American streams and millions of acres of wetlands were potentially overlooked by the Clean Water Act.
What is the Clean Water Rule?  It protects streams and wetlands that are scientifically shown to have the greatest impact on downstream water quality and form the foundation of our nation's water resources.
The Clean Water Rule
Clearly defines and protects tributaries that impact the health of downstream waters.
Provides clarity in the extent of safeguards to nearby waters.  This rule protects waters that are next to rivers and lakes and their tributaries because science shows that they impact downstream waters. 
The rule protects clean water without getting in the way of farming, ranching and forestry.
The Clean Water Rule, created by the EPA and the Army Corps of Engineers, extends the Clean Water Act's protections to all tributaries with signs of flowing water.  For "drinking water to be clean, the streams and wetlands that feed them need to be clean too," EPA Administrator Gina McCarthy said in a statement.
More Clean Water Information
            EPA has created a wonderful web site to explain the rule.  Visit http://www2.epa.gov/cleanwaterrule to learn more.  In addition, EPA has prepared series of facts sheets regarding the rule which are especially helpful as well.  http://www2.epa.gov/cleanwaterrule/clean-water-rule-factsheets