We're Celebrating 20 Years of Environmental Solutions in Dayton!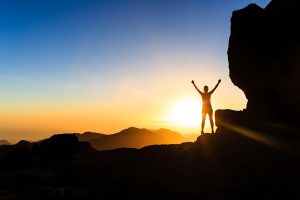 Growing & Going Strong, Turn-Key Environmental Consultants, Inc. is still locally-focused.
2021 and into 2022 marks 20 years in business for us here at Turn-Key Environmental Consultants, Inc. (TKEC). Read on for more about our story and how we've reaffirmed our mission and commitment to the Dayton and Southwest Ohio community.
A Truly Local Dayton, Ohio Environmental Company
With a mission to help clients solve environmental challenges to improve the health and environmental integrity of the local community, Turn-Key started as a husband-and-wife duo and now employs a full team of experienced scientists.
Based in Dayton, Turn-Key founders Linda and Bill Treasure are proud of their minority designation as a PEP-Certified, Edge Certified Woman-owned, (WBE ) Disadvantaged Business Enterprise, (DBE). Although the company has grown and expanded its regional scope, Linda and Bill are as focused as ever on the greater Dayton area, demonstrated by their current office move from the Entrepreneur's Center to the newly remodeled Hub at the Dayton Arcade.
"We've lived in the Dayton area for 35 years and through our work and community outreach we've had the opportunity to meet so many great local business owners and city and local officials," says Company President Linda Treasure. "They all have the goal of improving this area and we're happy to be a part of it."
Environmental Solutions for Dayton and Southwest Ohio
Turn-Key's work is centered around providing environmental assessments and consulting services for commercial, government and residential properties. We clients with cost effective solutions which are determined through scientific investigations. Our expert team of experienced scientists have a suite of certifications and advanced degrees to address complex environmental challenges including:
Asbestos testing
Mold investigations
Commercial real estate site assessments
Lead-based paint testing
Hazardous waste permitting & disposal
Environmental Site Assessments
Water and ground water assessment & remediation
Turn-Key also helps clients meet and keep up with regulatory requirements with local, state, and federal agencies. This includes third party audits for health and safety compliance and environmental regulation compliance.
We will continue our 20-year celebration through the rest of 2021 and into 2022. In addition to our locally-focused services, our continued commitment to the Southwest Ohio community includes producing educational content about environmental issues, prevention, and responsibility.
To learn more, don't hesitate to reach out to us at: (937) 335-8807 or tkec@turn-keyenvironmental.com