Buying a Commercial Property, Environmental Site Assessments in Ohio
Real Estate Environmental Liability. (Part 1)
 by Linda Treasure
Why should a Phase I Environmental Site Assessment (ESA) be conducted?
 Completing a Phase I ESA is for protection.  It is one of the environmental due diligence requirements to establish protection from potential liability under the Comprehensive Environmental Response, Compensation and Liability Act (CERCLA) passed by Congress in 1980.
 CERCLA liability defenses are very valuable, especially since a purchaser or lessee of contaminated property can be liable for environmental cleanup costs even if the leak, spill or release happened decades earlier, without regard to fault or negligence.
 In order to be used for CERCLA protection, a Phase I ESA must meet the requirements of the federal rule entitled "Standards and Practices for All Appropriate Inquiries" (40 CFR Part 312) or ASTM's Phase I environmental site assessment standard (ASTM E 1527-13).  A completed Phase I ESA can also be a useful tool for evaluating the potential for legal claims and/or contamination clean-up costs.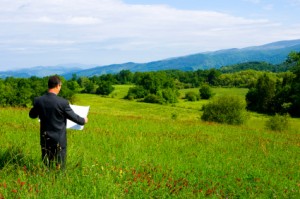 What is a Phase I Environmental Site Assessment (ESA) and how is it conducted?
A Phase I Environmental Site Assessment is an investigation into the current and past uses of a property in attempt to identify any environmental problems, known as any recognized environmental conditions (RECs).  A  REC is the presence or likely presence of any hazardous substances or petroleum products in, on, or at the Property, due to any release to the environment; under conditions indicative of a release to the environment; or under conditions that pose a material threat of a future release to the environment.  A Phase I ESA includes, but is not limited to:
A visual inspection,
Historical land use review,
Regulatory agency database review,
Interviews,
Evaluation of geologic data.
Environmental Site Assessments (ESA) do not typically include sampling, nor do they address asbestos-containing building materials, mold, radon, lead-based paint, lead in drinking water, wetlands, compliance issues, and/or high voltage power lines. If requested, however, a Phase I Environmental Site Assessment can be modified to address such issues.
When should I have a Phase I ESA conducted?
Prior to purchasing commercial or industrial property
Prior to financing or re-financing commercial or industrial property
Prior to seeking federal grant money for contaminated site characterization and assessment
Prior to leasing or renting commercial or industrial property in order to establish a baseline
Environmental Site Assessments are important.  They protect a purchaser of a property from environmental liability.  If you are a purchaser of commercial property the Real Estate Assessment is your safeguard.