Seminar and Ohio Safety Training Clients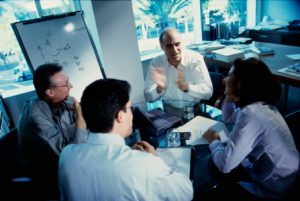 Turn-Key Environmental Consultants, Inc. and Treasure Associates have joined together, to offer a variety of seminars. Throughout Treasure Associates 25 year history, clients have consistently evaluated our programs and seminars similarly, for example:
"The program evaluations are always extremely positive, indicating the excellent content and the ability to present in an interesting, fun and practical manner." — Brenda Curry, Director Corporate Continuing Education, University of Cincinnati
A wide variety of businesses and organizations have utilized our services.
Partial Client List
Advanced Composites, Alcoa Building Products, Allied Signal,  Accordia, American Red Cross, Catholic Schools Educators, Barrett Paving Materials, Becker Electric, Beavercreek Fire Dept, Butt Construction, City of Cincinnati, City of Dayton, City of Fairfield, Crane Pumps, Dayton Progress, Delphi Automotive, Dispatch Broadcast Group, Eurand, Goodwill Industries, Grant/Riverside Hospitals, Huntington Bank, Jackson Tube Service, Norcold Inc., Ohio Library Council, The Drees Company, Troy City Schools, United Grinding Technology, Universal Technologies, Upper Valley Joint Vocational School, USDA Rural Development, Wood Herron & Evans, Woodland Cemetery and Arboretum, the University of Dayton, and many others.
What are they saying?
"Exceptional classes! A full 100% of employees would recommend the class to others. Your ability to make the class interesting and enjoyable is truly the mark of a pro! Many comments about your warm personality and ability to connect with others. Shades of Gray will continue to be part of our required classes for management. Thanks, Linda."  Effie Mckeehan, Vice President of Human Resources, The Drees Company
"Many thanks for an insightful and fast-paced program.  Very well done.  Enjoyed and understood by all.  You couldn't have been better!  I have told many others how pleased we were with the seminar. Great Work!" Dave FitzSimmons, President/CEO Woodland Cemetery and Arboretum   
 "We began by educating all managers and supervisors with your Shades of Gray program in 1994.  We then expanded that training to include all employees, followed by implementing Covering the Bases to keep our employees informed and updated as to the new scope of harassment and their responsibilities in stopping and preventing it." Rosemary Domansky, Vice President Human Resources, Dayton Progress
"The seminar was a complete success.  Many employees made a point of complimenting your style and the organization of the content."  Lori Lewellen, Director Human Resources, Dispatch Broadcast Group
"Your Shades of Gray program was a very worthwhile investment….Our supervisors and employees have the ability to recognize harassment and the knowledge to do something about it.  Patricia Burke, Human Resource Manager, City of Cincinnati, Water Works.
 "I was pleased to hear managers talking about the program long after it was implemented," Rusty Fumi Huntington Bank.